Join WIIS and the Embassy of the Principality of Liechtenstein, Washington DC on Tuesday, March 30, 2021 at 12 pm EST for a virtual policy roundtable discussion on the ways in which a critical gendered approach can be implemented in the cybersecurity and technology field moving forward.
Many discussions on gender and new technologies, including cybersecurity, focus on the lack of women in the field. While this is a critical question, this roundtable will focus on what it means to integrate a gender and feminist perspective in discussions around new technologies and cyber security.  How does gender influence our thinking about cybersecurity? What are the gendered impacts of  lethal autonomous weapons (drones) and how are gender perspectives included in current global governance efforts.
Remarks
Ambassador Kurt Jaeger, Ambassador of Liechtenstein to the United States. In August of 2016 Kurt Jaeger was appointed Ambassador of Liechtenstein to the United States of America. From 2010-2016 he was Ambassador of Liechtenstein to the European Union (EU) and Belgium. He has over 25 years of professional experience in international regulatory affairs of which 15 years were acquired in the airline industry and civil aviation administration. Prior to his ambassadorial posting from 2005-2010 Ambassador Jaeger was elected as one of three members of the Board of the European Free Trade Association (EFTA) Surveillance Authority in charge of monitoring and enforcing the application of EU law in the European Economic Area (EEA) by the three EFTA-States Iceland, Liechtenstein, and Norway.
His academic career includes a degree acquired in 1987 from the University of Fribourg, Switzerland with a license en droit and with an LL.M. in 1989 from McGill University, Montreal. After his postgraduate studies, during which he also worked as a research fellow in public international law at Fribourg University, he joined the Swiss Federal Office for Civil Aviation for six years where he was first in charge of international air transport regulation and policy and then became Executive Assistant to the Director General for Civil Aviation.
He subsequently switched to the private sector taking on positions in a private law practice in Liechtenstein. He then became secretary of the board of directors and general counsel of the Swiss regional air carrier Crossair. Later he served as Vice-President for international corporate affairs for an airline IT company and finally as Vice-President for aeropolitical affairs at Swiss International Air Lines where he was responsible for the regulatory matters as well as industry and political relations. In this capacity he took on a leading role in the legal structuring of the business transfer from the defunct Swissair in 2001/2002 and then of the airline's merger with Lufthansa in 2005. Upon completion of the merger in 2010, he was appointed to the position as Ambassador to the EU and Belgium. His main responsibilities were the representation of his country towards the EU in institutions of the EEA and the Schengen Agreement.
Panelists
Dr. Katharine Millar is an Assistant Professor of International Relations in the Department of International Relations at the London School of Economics.
Her broad research interests lie in examining the gendered cultural narratives underlying the modern collective use of force. Dr. Millar's current book project examines the relationship between support the troops discourses and gendered, normative citizenship in the US and UK during the early years of the so-called Global War on Terror. It outlines a theory connecting gendered notions of political obligation with the transformation of civil-military relations, and the normative use of violence, in contemporary liberal democracies. Her other on-going research examines gender, race (particularly whiteness), militarism, and contemporary populism(s); gender and cybersecurity; and the politics of hypocrisy. Dr. Millar has also published on female combatants, gendered representations of violent death, military and civilian masculinity, and critical conceptions of militarism.
Dr. Millar is also researching the relationship between grief, mass death, and social order in the context of the COVID-19 pandemic. She holds a British Academy/Leverhulme Small Research Grant for the project "The Challenge of Mass Death for Transnational Social Order: Experiencing COVID-19" for 2020-2022.
Dr. Millar is a member of the Millennium journal Board of Trustees, and belongs to the  Friends of the Centre for Women, Peace and Security (formerly the Steering Committee) at the London School of Economics. She has participated in consultation processes regarding the UN's Women, Peace, and Security Agenda for the UK Foreign and Commonwealth Office, the NATO Defense College and the NATO Defence Education Enhancement Project (DEEP). Dr. Millar has frequently been recognised for Inspiring Teaching in the LSE Students' Union student-nominated teaching awards.
Previously, Dr. Millar was at the University of Oxford, where she held a Social Science and Humanities Research Council of Canada doctoral fellowship at Somerville College, and lectured in Politics at St. Anne's College. Before entering the academy, Dr. Millar worked as a policy researcher for a major Canadian political party. She holds a Masters of International Studies from the Graduate Institute of International and Development Studies, Geneva, Switzerland, and a Bachelor of Arts (Honours) from the University of Alberta, Edmonton, Canada.
Dr. Sarah 

Shoker

 
is a postdoctoral fellow in political science at the University of Waterloo where she researches the impact of emerging technologies on international security. She is a SSHRC 2020-2022 postdoctoral fellow and was the beneficiary for the 2019-2020 University of Waterloo Trailblazer Postdoctoral Fellowship. Dr. 
Shoker
 is a member of the Government of Canada's Advisory Council on Artificial Intelligence as a member of the Public Awareness Working Group. She was also recently commissioned by Global Affairs Canada to conduct research on gender mainstreaming Canada's cybersecurity strategy; the working paper was published on the United Nations portal for the Open-ended Working Group on Digital ICTs in the context of International Security. Her book, 
Military-Age Males in U.S Counterinsurgency and Drone Warfare 
was recently published with Palgrave MacMillan. You can follow her on Twitter
@SarahShoker
.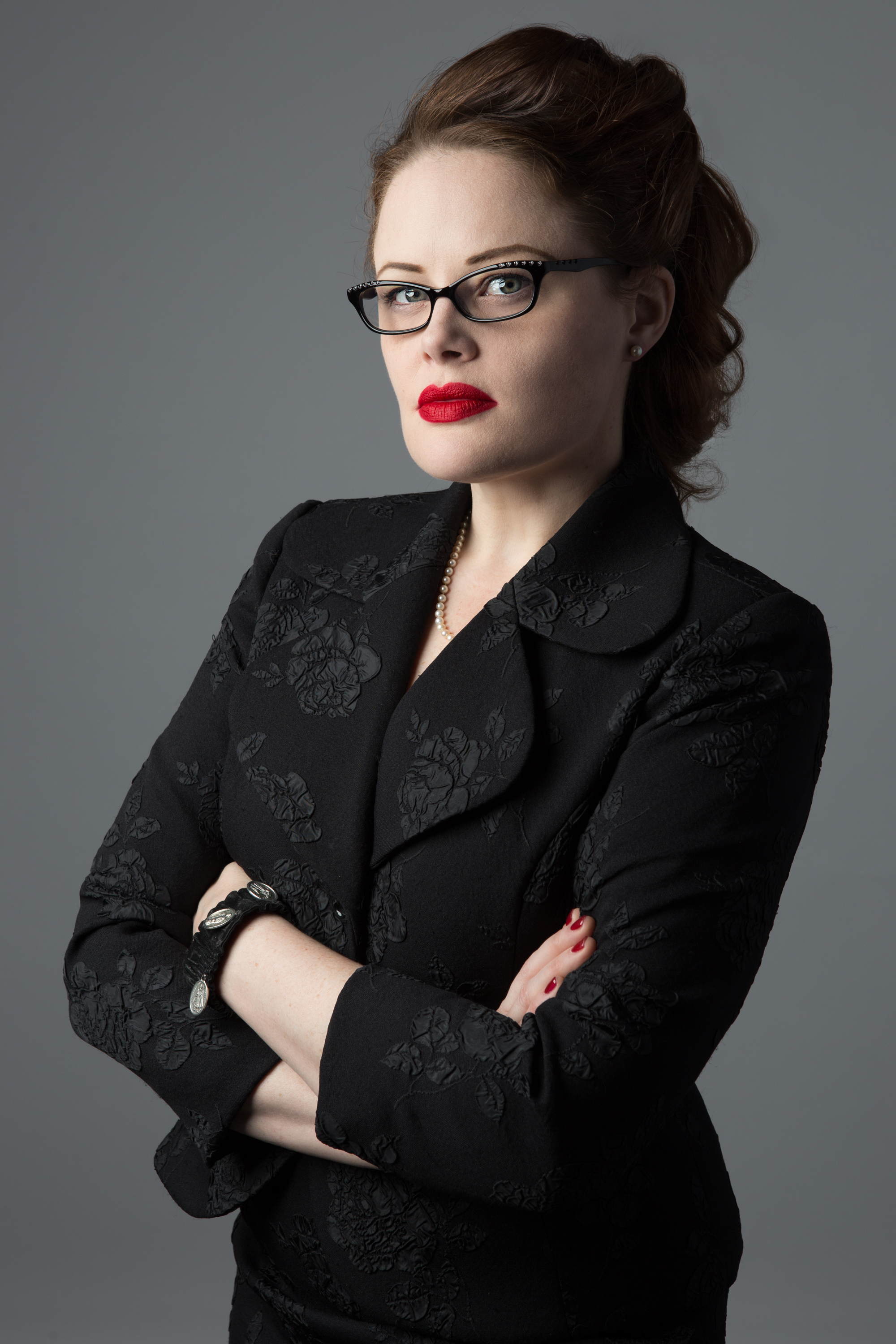 Tarah Wheeler is a Cyber Project Fellow at the Belfer Center for Science and International Affairs at Harvard University's Kennedy School of Government. She is an International Security Fellow at New America leading a new international cybersecurity capacity building project with the Hewlett Foundation's Cyber Initiative and a US/UK Fulbright Scholar in Cyber Security for the 2020/2021 year. She is an Electronic Frontier Foundation advisory board member, an inaugural contributing cybersecurity expert for the Washington Post and a Foreign Policy contributor on cyber warfare. She has appeared on Bloomberg Asia on US-China trade and cybersecurity. She is the author of the best-selling Women In Tech: Take Your Career to The Next Level With Practical Advice And Inspiring Stories. She is an information security researcher, political scientist in the area of international conflict, author, and poker player. She has been Head of Offensive Security & Technical Data Privacy at Splunk & Senior Director of Engineering and Principal Security Advocate at Symantec Website Security. She has led projects at Microsoft Game Studios (Halo and Lips) and architected systems at encrypted mobile communications firm Silent Circle. She has spoken on information security at the European Union, at the Malaysian Securities Commission, for Foreign Policy, the OECD and FTC, at universities such as Stanford, American, West Point, and Oxford, and multiple governmental and industry conferences. She has $3640 in lifetime cashes in the World Series of Poker. Reach her at @tarah.
Dr. Lauren Wilcox is University Senior Lecturer in Gender Studies, Deputy Director of the University of Cambridge Centre for Gender Studies and a fellow of Selwyn College, Cambridge. Dr. Wilcox has published widely on feminist theory and International Relations, with a special interest in questions of embodiment and technology. She won a prestigious Philip Leverhulme Prize for Politics and International Relations in 2018. Her first book, Bodies of Violence: Theorizing Embodied
Subjects in International Relations, published with Oxford University Press in 2015, draws on feminist theorizing that provides a challenge to the separation between human bodies and the broader political context in order to produce the first major work in IR to centre questions of bodies and embodiment for thinking about war and security studies. Dr Wilcox's current research project, War Beyond the Human, focuses on the political and technological assemblages of bodies that are both the subjects and objects of political violence to create an account of political violence that builds upon gender and sexuality theory to address the relationship between violence, desire, embodiment, race, sex, and gender in late liberal societies.
Moderator
Dr. Chantal de Jonge Oudraat, Women in International Security (WIIS). Dr. Chantal de Jonge Oudraat has been President of Women in International Security (WIIS) since February 2013.
She was the founding and executive director of the Stockholm International Peace Research Institute (SIPRI) North America (2012-2014).  Previous positions include: senior advisor to the U.S. Institute of Peace Center for Gender and Peacebuilding; associate vice president and director of the U.S. Institute of Peace Jennings Randolph Fellowship Program;  adjunct associate professor at the Edmund A. Walsh School of Foreign Service, Georgetown University; and senior fellow at the Center for Transatlantic Relations, Paul H. Nitze School of Advanced International Studies, Johns Hopkins University. She has also held senior positions at the Carnegie Endowment for International Peace in Washington, DC; and the United Nations Institute for Disarmament Research (UNIDIR) in Geneva.
Her areas of specialization are: women, peace and security, gender, international organizations, arms control and disarmament, terrorism and countering violent extremism, peacekeeping, use of force, economic sanctions, U.S.-European relations.
Dr. de Jonge Oudraat is co-editor of The Gender and Security Agenda: Promoting Equality and Peace in the 21st Century (forthcoming 2019); Women and War: Power and Protection in the 21st Century (USIP Press, 2011); and Managing Global Issues: Lessons Learned (Carnegie Endowment, 2001).
Other recent publications include: " WPS+GPS: Adding Gender to the Peace and Security Equation," WIIS Policy Brief (November 2017); "Women, Gender and Terrorism: The Missing Links, WIIS Policy Brief (August, 2016); "Preventing and Countering Violent Extremism: the Role of Women and Women's Organizations" in A Man's World (CGCS and Hedayah Center, 2016); "Women In Combat: Learning from Cultural Support Teams," WIIS Policy Brief, (August, 2015);  The 1325 Scorecard-Gender Mainstreaming: Indicators for the Implementation of UNSCR 1325 and its Related Resolutions (NATO/WIIS, 2015); "Peace and Security in the 21st Century: Understanding the Gendered Nature of Power" in Managing Conflict in a World Adrift (USIP Press, 2015); UNSCR 1325: "Conundrums and Opportunities," International Interactions, (No.4, 2013);"Mostly Sunny, Partly Cloudy-The transatlantic forecast for the next four years," Atlantisch Perspectief, (No. 8, 2012);   "Play it Again, Uncle Sam: Transatlantic Relations, NATO and the European Union" in Rewiring Regional Security in a Fragmented World (USIP Press, 2011).
De Jonge Oudraat did her undergraduate studies at the University of Amsterdam and received her PhD in Political Science from the University of Paris II (Panthéon).
She is a Dutch and US national.