State Fragility
State fragility is associated with persistent gender inequalities. Integrating gender-responsive policies and data to track how gender analysis contributes to resolving security and governance issues in fragile states is an important policy focus for WIIS.
Terrorism & Violent Extremism
Women are disproportionately affected by extremism and terrorist violence. For WIIS, mainstreaming a gender perspective must be an integral part of defining the gender-specific security needs to counter the drivers of violence against women, children, and marginalized groups.
Conflict Mediation & Resolution
Gender and inclusive mediation play an important role in conflict resolution. A large body of evidence shows that including women in substantive roles—as leaders, decision-makers, negotiators, and mediators—produces more sustainable peace.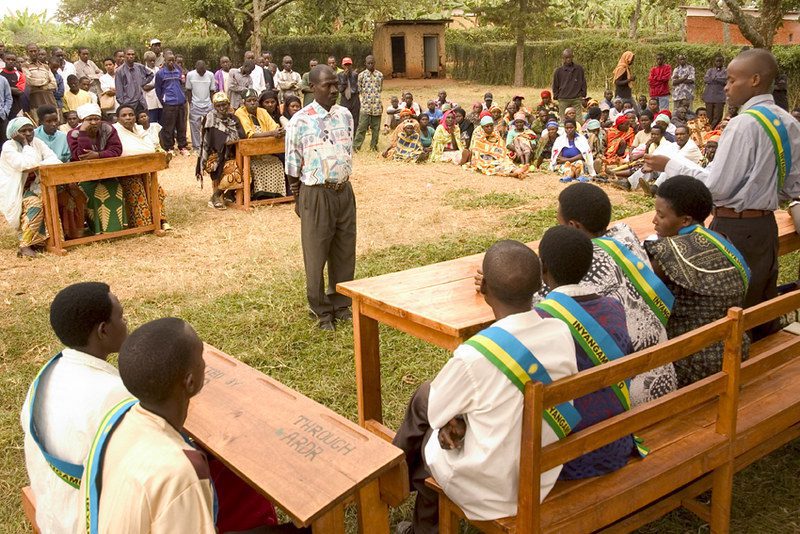 Justice & Accountability
Women face vulnerability in conditions of crises and conflict and face significant barriers in accessing justice. WIIS believes integrating an intersectional gender analysis ensures that justice and accountability measures address structural gender factors that feed injustice and inequality.
Security Sector Reform
Without an integrated gender approach, effective security sector reform (SSR) and governance will fail. WIIS' work on gender equality in security forces shows women must be full and equal in SSR to ensure effective governance, accountability, and oversight of the security system.
Peacebuilding
For WIIS, women's participation in peacebuilding is key to achieving lasting peace. This is true for women's representation and participation in peacebuilding processes, but also at the grassroots level, where women's participation builds trust and resilience in their communities.
Missing Peace Initiative
WIIS co-chairs the Missing Peace Initiative with the United States Institute of Peace, the Human Rights Center at the University of California, Berkeley, and the Peace Research Institute Oslo. This partnership and network examines the issue of conflict-related sexual violence and engages with policymakers to identify mitigation measures.
The Mediterranean Women Mediators Network, a project initiated and promoted by the Italian Ministry of Foreign Affairs and International Cooperation and in cooperation with WIIS Italy, was launched in 2017. Its aim is to respond to the need for increasing the number of women involved in peacemaking efforts and to facilitate the appointment of high-profile female mediators, both nationally and internationally.